Cadman Contruction Honington Stages
Sunday 22nd April 2012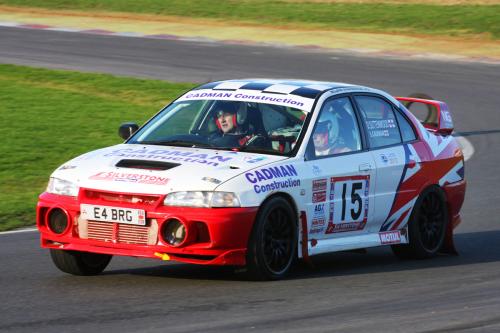 Stuart Cadman on the 2012 Brands Hatch Stage Rally
M&H Photography Gallery
DVD available from MAD Videos
Results:
Final Results
Class Results
Stage Times
Entry List
Junior Stage Times
Junior Entry List
Stage Diagrams: Stages 1&2 - Stages 3&4 - Stages 5&6 - Stages 7&8
Junior Stage Diagrms: Stages 1&2 - Stages 3&4 - Stages 5&6 - Stages 7&8
Chelmsford Motor Club is delighted to have secured the use of RAF Honington near Bury St Edmunds for its second of three stage rallies in 2012, the Cadman Construction Honington Stages. We have planned around 70 miles of challenging smooth tarmac & concrete stages of between seven and ten miles.
The event is a round of the Corbeau Seats ASEMC, Ward Construction AEMC, RAF MSA and Junior 1000 championships.
The venue has been used by Chelmsford Motor Club for several years for clubmans events, and also features on the sprint calendar, but this is the first multi-use stage rally that has been held at the venue.
RAF Honington is an operational MoD base and therefore not unexpectedly security will be a high priority. Only Pre Registered Competitors, Service Crew & Marshals will be able to gain access to the venue on the day and therefore it is important to register beforehand. Anyone arriving on the day not registered will be turned away .
We would like to thank Stuart Cadman of Cadman Construction for his support.
https://www.cadmangroup.co.uk/construction
Cadman Construction Ltd are based in Colchester.
Building projects throughout East Anglia and the London Boroughs, providing traditional and design and build solutions to multi-million pound projects.